Why choose cowhide for your next bag?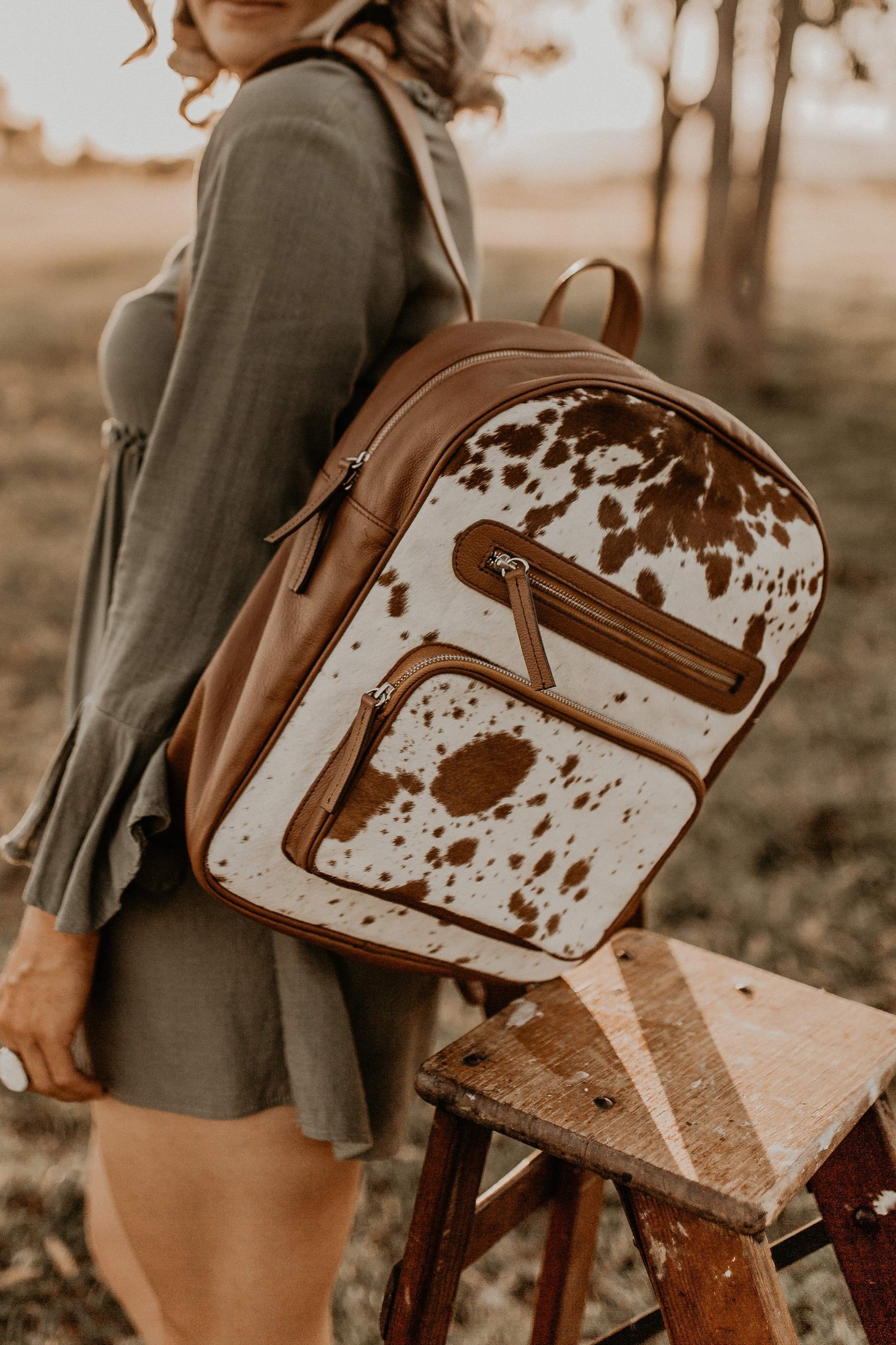 Cowhide bags have been a popular accessory for many years, and it's not hard to see why. Not only are they durable and practical, but they are also stylish and versatile, making them a must-have accessory for any fashion-conscious individual.
One of the reasons why cowhide bags are so popular is because of their durability. Cowhide is a tough and sturdy material, which makes it the perfect material for bags that are designed to be used every day. Whether you're carrying a laptop, books, or just your everyday essentials, a cowhide bag will stand up to the wear and tear of daily use, and it won't fall apart after just a few months of use like some other types of bags might.
Another reason why cowhide bags are so popular is because of their versatility. They can be dressed up or down, making them the perfect choice for any occasion. Whether you're headed to the office, running errands, or going out for a night on the town, a cowhide bag will fit right in with any outfit, and it will look just as good whether you're wearing jeans and a t-shirt or a fancy dress.
In addition to their durability and versatility, cowhide bags are also stylish. They come in a variety of colors and patterns, and the natural texture of the hide gives each bag a unique and interesting look that is sure to turn heads. Whether you prefer a classic brown or black bag, or you want something more bold and colorful, there is sure to be a cowhide bag out there that will suit your taste and style.
Finally, cowhide bags are also affordable, making them a great choice for anyone who is looking for a high-quality bag without breaking the bank. Whether you're a student on a budget, or you simply don't want to spend a lot of money on a bag, you can find a beautiful and durable cowhide bag for a price that won't break the bank.
In conclusion, cowhide bags are a must-have accessory for anyone who wants a stylish, versatile, and durable bag that will last for years to come. Whether you're looking for a practical everyday bag, or a bold statement piece, you're sure to find a cowhide bag that will meet your needs and exceed your expectations.